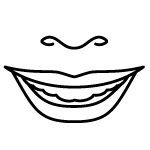 Dentist joondalup
Preventive Dentistry
To prevent Disease early diagnosis is extremely important. Having regular dental examinations and radiographs are recommended every two years to check for hidden cavities and other emerging dental issues.
Cosmetic Dentistry
Cosmetic dentistry covers all dental work that improves the appearance of your teeth, gums and bite and smile. This therefore, includes veneers crowns dental implants teeth whitening and reshaping, and also includes Dentures.
Root Canal Treatments
RCT treatment may be required if bacteria infects the 'pulp chamber' and causes inflammation of the nerves and blood vessels or an abscess forms in the bone surrounding the tooth. This can be quite painful at times so prompt timely treatment is advised.
Periodontal (Gum) Treatments
Maintaining good periodontal health with regular gum treatments is essential for healthy teeth, Studies have proven this can also help maintain general well being by assisting to avoid heart and lung disease, diabetes, and other general diseases.
Dental Bridges
Dental bridges replace missing teeth they permanently join an artificial tooth or teeth to the surrounding teeth.
Dental Implants
Surgical Implants screw into the jawbone, dental implants made of titanium are used to support bridges, crowns, and other types of implants. We are proud to offer affordable Implants so Phone us today to organise a consultation. Implants are widely considered the gold standard when replacing natural teeth in the mouth.
Extractions
Teeth should only be extracted when there are no reasonable alternatives for managing them. An open discussion with your Dentist will help determine if extractions are the best option for you. We can offer a wide range of solutions and find the best option for your health and hip pocket!!
Contact us for emergency denture repairs
Or just get some advice